La Pineda, with its stunning beaches and vibrant atmosphere, is a popular destination for sun-seekers. However, even if the weather takes an unexpected turn and rain showers dampen your plans, fear not! La Pineda and its surroundings offer an array of captivating activities that can be enjoyed regardless of the weather.
We would of course first and foremost recommend that you visit us at WISSLER // Bar & Burgers to enjoy one of our well-known juicy burgers and then you can drink away your sorrows in our delicious cocktails or in our strong beer selection
But we would also like to share this guide, to help you make the most of your rainy day adventures in and around La Pineda, whether you're seeking indoor entertainment or don't mind embracing the rain.
When the rain falls or the its cloudy, take the opportunity to explore the nearby cities of Tarragona and Reus, which offer a wealth of cultural and historical attractions.
Discover the rich history of Tarragona by visiting the following attractions:
Explore the ancient Roman ruins of Tarraco Archaeological Site, including the impressive amphitheater and Roman Circus.
Immerse yourself in art and history at the Museu Nacional Arqueològic de Tarragona, which houses a remarkable collection of archaeological artifacts.
Indulge in a culinary adventure at Tarragona's food market, Mercat Central, where you can sample local delicacies and soak up the vibrant atmosphere.
In the town of Reus, you can engage in the following activities:
Immerse yourself in the world of art at the Centre d'Art Cal Massó, where contemporary art exhibitions and installations are showcased.
Take a stroll through the charming streets of Reus and admire the modernist architecture, including buildings influenced by famous architect Antoni Gaudí.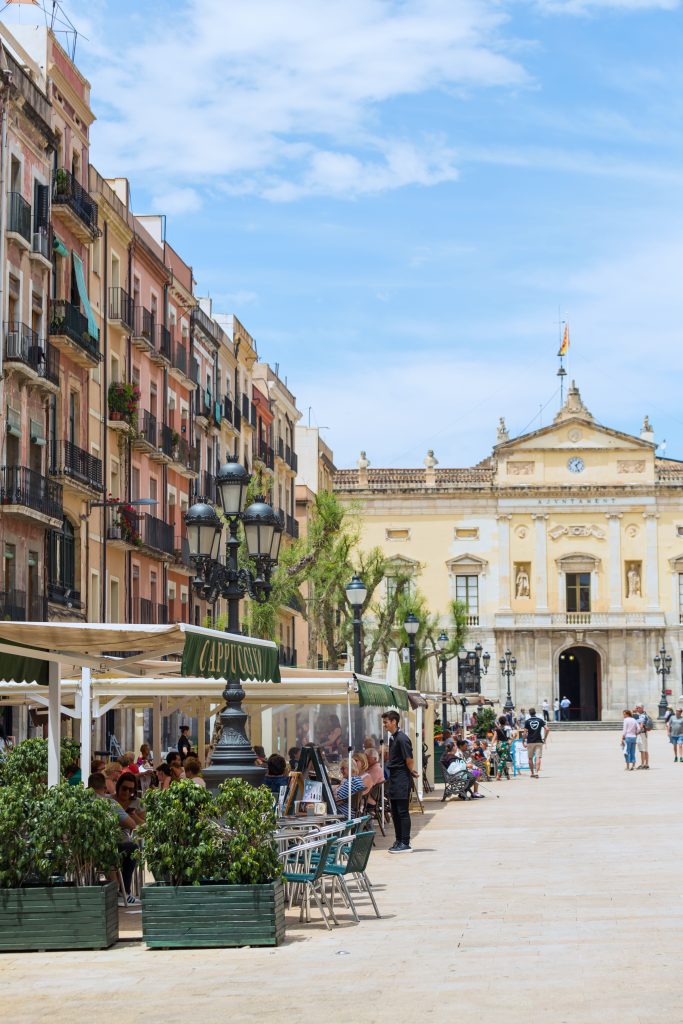 If you're seeking indoor entertainment and exciting games, consider the following options:
Head to Bowling Vila-Seca for a fun-filled day of bowling and arcade games. Challenge your friends or family to a friendly competition and enjoy the lively atmosphere of this entertainment center. 
Experience the thrill of high-speed racing at Tarraco Karting. Strap on your helmet, hop into a go-kart, and compete against other drivers on the exhilarating indoor track. Feel the adrenaline rush as you navigate the twists and turns of the course.
For an active and energetic experience, visit Salting Tarraco. This indoor trampoline park offers a fantastic opportunity to jump, bounce, and perform acrobatic moves. Whether you're an adult or a child, you're sure to have a blast in this trampoline wonderland.
If you're in the mood for some retail therapy, La Pineda and its neighboring cities have various shopping options.
Take a leisurely stroll through the streets of La Pineda and explore the local shops. From beachwear and souvenirs to artisanal crafts, you'll find an array of unique items to take home as mementos.
Located in Reus, La Fira Reus offers an excellent shopping experience. Browse through a variety of shops and boutiques, including renowned Spanish brands, and find fashion, accessories, and more to suit your taste.
8. PARC CENTRAL TARRAGONA
Visit Parc Central, a modern shopping mall in Tarragona, where you can find an extensive range of stores, from fashion and electronics to cosmetics and home decor. Spend a rainy day exploring the mall's offerings and indulge in some retail therapy.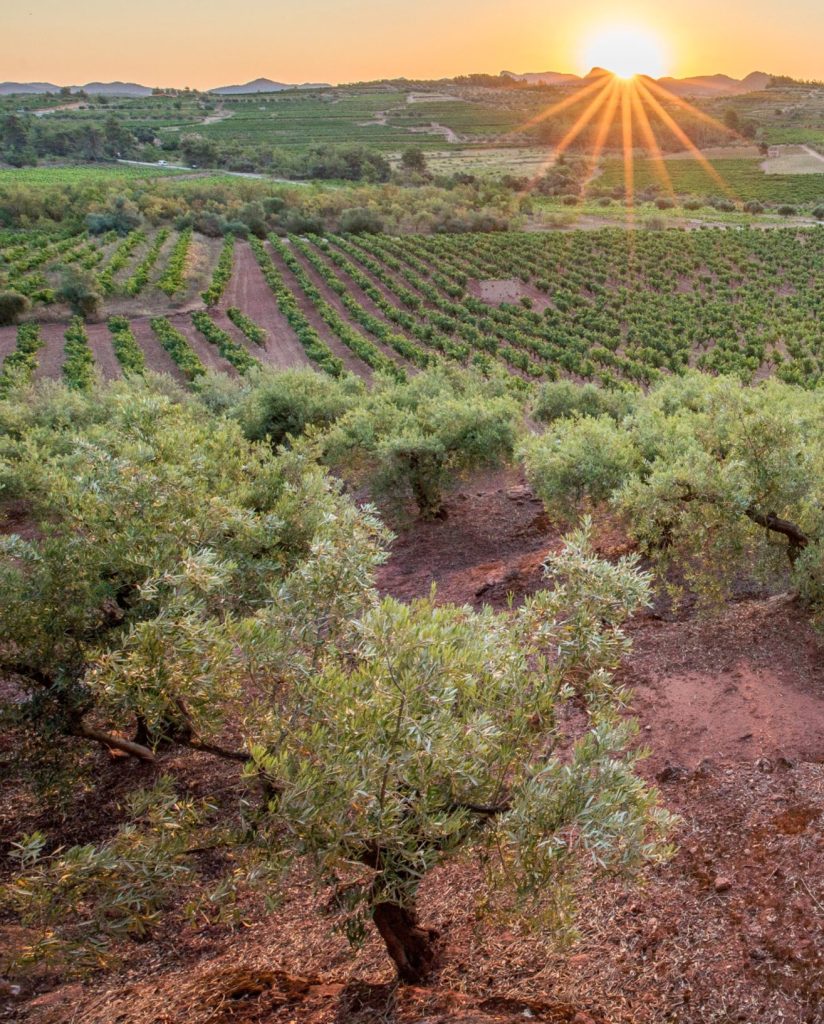 Savor the culinary delights and exquisite wines of the region, even on a rainy day. Here are some food and wine experiences to enjoy.
9. WINE TOUR TO PRIORAT WITH A VISIT TO FALSET
Escape the rain by embarking on a wine tour to the renowned Priorat wine region. Rent a car and drive through the scenic countryside to Falset, the capital of Priorat. Explore the charming town and its surroundings, visit local wineries, and indulge in tastings of the region's exceptional wines. Immerse yourself in the art of winemaking and learn about the unique terroir that produces bold and distinctive wines.
10. FOOD MARKET TARRAGONA
Experience the local culinary scene by visiting Tarragona's food market, Mercat Central. Wander through the bustling market stalls filled with fresh produce, meats, cheeses, and other delectable treats. Engage in a sensory journey as you sample local specialties and immerse yourself in the vibrant flavors of the region.
11. A BEER TRIP WHILE YOU SIT NICE AND DRY
Visit WISSLER // Bar & Burgers and discover our large beer selection with more than 25 different local, Spanish and international beers. If you get hungry during your beer journey, we'll help you with that part too.
12. DO YOUR OWN TAPAS TOUR
Embrace the rainy day ambiance by embarking on a tapas tour in La Pineda or the nearby cities. Visit local bars and restaurants known for their delicious tapas offerings. Each time you order a drink, try a different beer or wine and pair it with a small tapa. This way, you can savor a variety of flavors while exploring the local culinary traditions.
Indulge in some well-deserved self-care on a rainy day with a relaxing spa experience.
13. SPA DAY AT AQUUM SPA & WELLNESS IN LA PINEDA
Escape the rain and rejuvenate your body and mind with a spa day at Aquum Spa & Wellness in La Pineda. Immerse yourself in the tranquil atmosphere as you enjoy the spa's luxurious facilities, including thermal pools, saunas, steam rooms, and relaxation areas.
Treat yourself to a soothing massage or beauty treatment, allowing the stress to melt away and leaving you feeling refreshed and revitalized.
Get a wonderful massage from one of the many local masseuses in La Pineda. There is a wide range of massages, from the very classic to hot stone massage, aroma massage and all sorts of other exciting forms.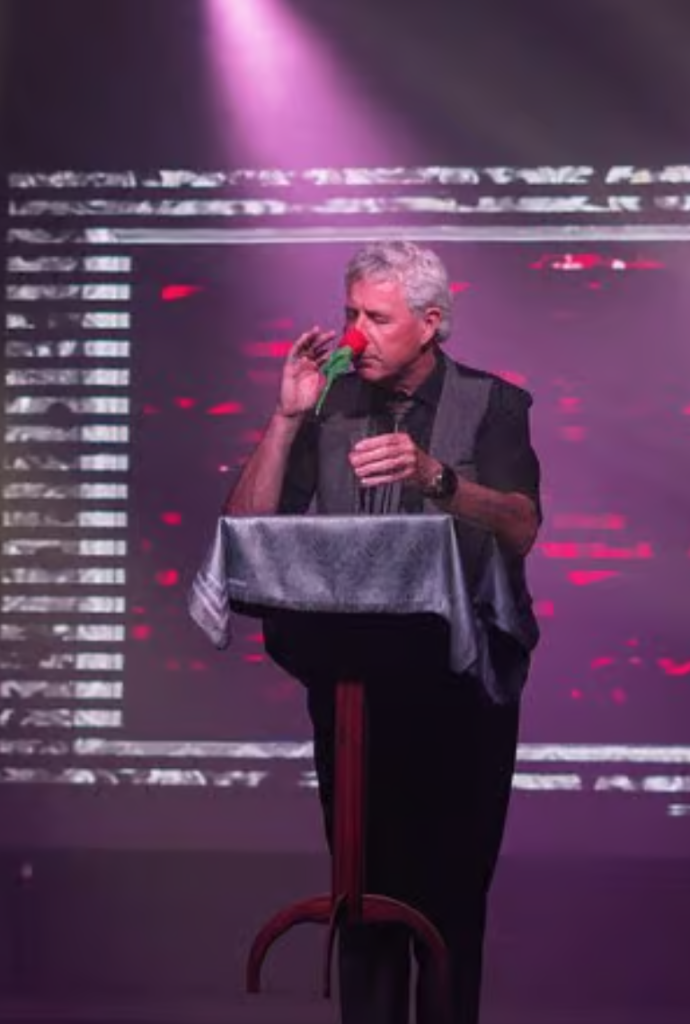 After a day filled with rainy day adventures, the fun doesn't have to end. The neighbor town Salou offers a variety of evening entertainment options to keep you entertained and uplifted. But you can also find great things to do in La Pineda
Experience an unforgettable evening of magic and wonder at the House of Illusion. Prepare to be amazed by mind-boggling illusions, mind-reading, and captivating performances by talented magicians. Sit back, relax, and let the magic unfold before your eyes in this intimate and enchanting venue.
16. KARAOKE AT VICTORIA PUB
Unleash your inner superstar and enjoy a lively evening of karaoke at Victoria Pub in Salou. Grab the microphone and sing your heart out to your favorite tunes, accompanied by a supportive and energetic crowd. Whether you're a seasoned performer or just looking to have some fun, karaoke nights at Victoria Pub are sure to create lasting memories.
17. LIVE SHOW AT CHAPLINS
For a night of live shows and music entertainment, look no further than Chaplins Salou. This vibrant venue hosts a variety of performances, including live music acts, tribute bands, and speciel shows for kids. Immerse yourself in the energetic atmosphere as talented artists take the stage, delivering captivating performances that will have you dancing and singing along.
WISSLER // Bar & Burgers is a vibrant and popular establishment located in the center of La Pineda. With its great atmosphere, this place is a must-visit for locals and tourists alike. WISSLER is renowned for its mouthwatering burgers that have gained a well-deserved reputation for their deliciousness. The menu boasts a variety of options, ensuring there's something to satisfy every burger lover's taste.
Beer enthusiasts will be delighted to find a wide selection of more than 25 different beers, offering a diverse range of flavors to complement your meal. If you prefer something a little different, WISSLER also offers a delicious cocktail menu, crafted with care and creativity.
WISSLER has earned numerous great reviews, reflecting the high quality of their food, drinks, and service.
Whether you're looking for a satisfying meal, a refreshing drink, or a place to unwind with friends, WISSLER delivers on all fronts. Its central location makes it easily accessible, allowing visitors to enjoy a memorable dining experience right in the heart of La Pineda.
If you are planing a visit, we always recommend to make a reservation.
WHY HAVE WE MADE THIS PAGE?
Our ultimate goal is to give you the best possible holiday in Salou. This of course applies when you visit our restaurant, but we also try to contribute to your holiday in other ways and this blog post is one of them.